Headache Relief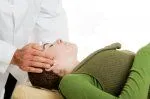 Headaches
affect just about everyone at some point and they can present themselves in many different ways. Some people only experience pain in one part of their head or behind their eyes, some people experience a pounding sensation inside their whole head, and some people even experience nausea, while others do not.
The pain itself may be dull or sharp and may last for anywhere from a few minutes to a few days. Fortunately, very few
headaches
have serious underlying causes, but those that do require urgent medical attention.
At Facca Chiropractic Clinic, our clients receive a complete assessment and explanation of the different types of chiropractic care we offer to help alleviate chronic headache pain by finding it's true source. We develop a plan specifically for each patient to assist them in recovering from their headache pain without the use of drugs.
Contact us
here
or call us directly at
(248) 545-1550
for your free complimentary assessment.
The Causes of Headache Pain

Although headaches can be due to a wide variety of causes, such as drug reactions, temporomandibular joint dysfunction (TMJ), tightness in the neck muscles, low blood sugar, high blood pressure, stress and fatigue, the majority of recurrent headaches are of two types: tension headaches (also called cervicogenic headaches) and migraine headaches.
Tension headaches, or stress headaches, can last from 30 minutes to several days. In some cases, chronic tension headaches may persist for many months. Although the pain can at times be severe, tension headaches are usually not associated with other symptoms, such as nausea, throbbing or vomiting.
Migraines are intense and throbbing headaches that are often associated with nausea and sensitivity to light or noise. They can last from as little as a few hours to as long as a few days.
Migraine headaches are caused by a constriction of the blood vessels in the brain, followed by a dilation of blood vessels. During the constriction of the blood vessels there is a decrease in blood flow, which is what leads to the visual symptoms that many people experience. Once the blood vessels dilate, there is a rapid increase in blood pressure inside the head. It is this increased pressure that leads to the pounding headache. Each time the heart beats it sends another shock wave through the carotid arteries in the neck up into the brain.