Welcome to your Chiropractor in Birmingham, MI
Facca Chiropractic Clinic
Call Us Today (248) 545-1550
Established in 1983, Facca Chiropractic Clinic has been providing chiropractic services and quality care to Royal Oak, Birmingham and Troy residents over the past few decades. Dr. Facca's goal is to ensure patients understand what is causing the pain and what can be done in effort to realize daily comfort is maintained.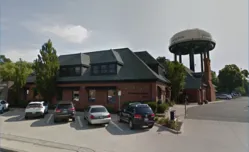 Full Chiropractic Assessments for New Patients
For new patients, Dr. Facca, completes a Chiropractic / Orthopedic / Neurological exam which includes discussion with each patient about their current conditions and health history. Xrays are prescribed and then reviewed with each patient to explain the findings and recommended treatment plan using chiropractic services. .
The assessment is to ensure patient is aware of the findings and understands the treatment recommendations as well as to encourage the patient involvement with their own health, wellness and recovery.
ProAdjuster
Facca Chiropractic Clinic offers chiropractic adjustments using the Pro Adjuster. The Pro Adjuster is newer scientific technology that allows Chiropractic treatments while you sit in an upright position. This newer method does not involve any turning or sudden movements. The technique is so mild it can be used on newborns, elderly with osteoporosis and pregnant women.
Auto Accidents

If you have been involved in an auto accident, you will want to seek the assessment of a chiropractor to diagnose injuries sustained and a plan for rehabilitation. Injuries from car accidents can affect your body well after and accident has occurred. The most common injuries include: spinal injuries, back pain and neck pain.
Everyday Behaviors
Behaviors in the day to day life can create the most discomfort to our bodies. Whether it is hunching over a desk all day or the grinding of teeth during the night, these unhealthy body habits affect our posture, comfort levels and ultimately can lead to early bone and muscle deterioration. Dr. Facca can illustrate plans of treatment that will help to alleviate immediate pain and discomfort; and outline what patients can do outside of the chiropractic office to maintain body wellness on a daily basis.

Spinal Journey Video...click the link and learn